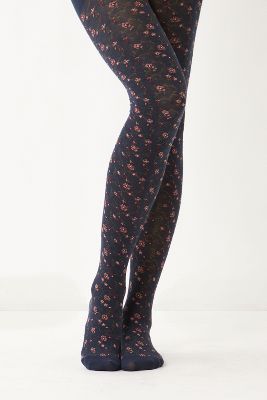 Floral Spray Sweater Tights Posies and nosegays dot navy sweaterknit. * Cotton, acrylic, nylon, polyester, polyurethane * Machine wash * Imported
giada33

Keep a bit of spring by your side when you wear this petal-adorned pair. By Tintoretta. * Nylon * Hand wash * Imported

derniercri

The Prep School Plaid Leggings in Navy : S/M = 4'10"-5'4" = 90-140 lbs; M/L = 5'5"-6'0" = 135-165 lbs Pattern printed tights; 80% polyester, 20% spandex. By Betsey Johnson

derniercri

Inspiration from an English style day abounds in the Benetton autumn/winter woman collection. The city is the place for those who work and demand a practical, elegant wardrobe; rural England is perfect for the country style with its tweed and jacquard argyles; Camden market is the ideal location to create alternative looks with mix&match; holiday resort like Bath bring back the retrò atmosphere. And…at tea time, wrap up in the warm embrace of soft Benetton cashmere.