Puzzle Puzzle Furniture Jumble Ottoman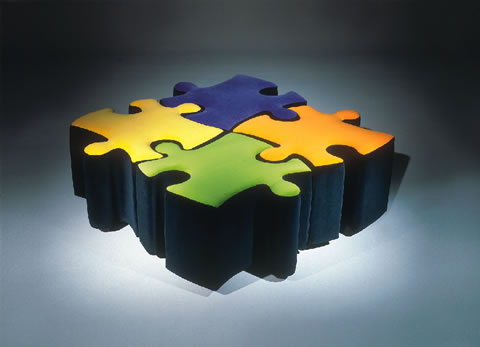 Inspiration: Puzzle pieces. Features: Great flexibility in configuring these ottomans as a group. Expandable, from one to many. Finish: Shown in Chambord Black (sides) and Chambord Dijon, Lime, Tangerine and Crocus (tops). Available in other fabrics.
eyecandy

Piece of Peace PUZZLE OTTOMAN. Here's the piece your room has been missing: This soft, fuzzy ottoman will add fun to any setting. The sturdy frame of...