Personalization Mall Personalized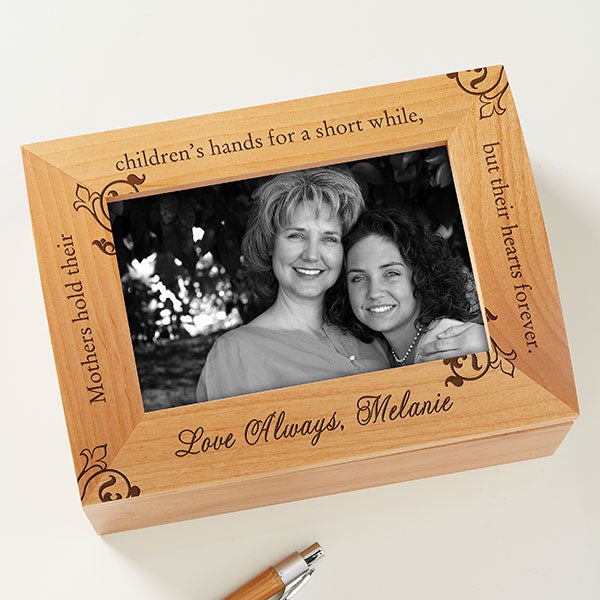 We custom personalize this keepsake piece by delicately laser engraving your choice of 7 verses or write your own along the perimeter of the box. NOTE: The first line will always appear on the left side, the 2nd line is engraved above the photo opening and the 3rd line on the right side. We then include any name(s) or ending sentiment below the photo opening, creating a lovely decorative frame border to surround a favorite 4" x 6" photo.
eyecandy

Celebrate your new addition to the family with their very own Baby's 1st Christmas Ornament. Our new and exclusive design is laser engraved just...

eyecandy

Tell that special friend or friends just what they mean to you with your own Forever Friends Snowflake Ornament. Spelling out your special friends...