Nostalgic Independant Designer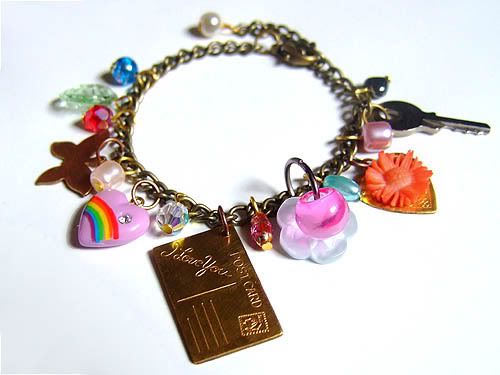 This bracelet is inspired by summer holidays gone by, that cute boy you met on the beach and your very first kiss! The charms and beads are all vintage for a truly retro feel. Totally one of a kind! Bracelet length:- Adjustable up to 7.5 ins
kittynice

The butterfly lady sits all day in her rose garden, enjoying a cream tea here and there and watching as the butterflies flutter by. Don't you wish...

The_Birds_In_The_Meadow

Two dainty little salvaged silver tone keys are decorated with cameos and twinkly mismatched rhinestones. Vintage beads hang from salvaged chain for...

The_Birds_In_The_Meadow

Vintage brass postcard charm hangs next to an elegant heart shaped vintage filigree with daisy cabochon. Three mismatched vintage beads dangle from...