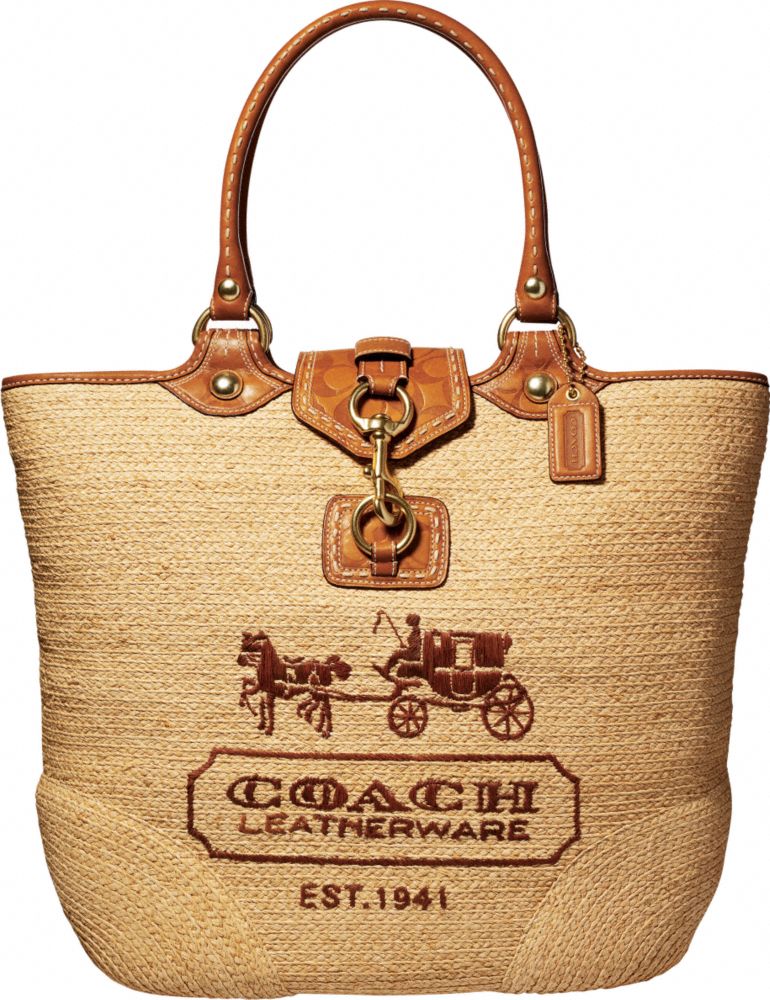 New BLEECKER STREET STRAW LARGE TOTE $398.00 This larger straw tote featuring our iconic horse and carriage logo displays the perfect balance between sophisticated and sporty. # Inside zip pocket # Cell phone and multi-function pocket # Ring to clip an accessory or keyfob # Tab with dog-leash closure # Raffia straw shell with leather trim # 20" strap # 9 1/2" drop # 20 1/8 (L) x 17 (H) x 5 1/2 (W)
princessmari

Color-trimmed tote Another way to embrace the season's color trend - carry your color with you! And with a bag this roomy, you can tote quite a...

groggybabe

Harajuku Lovers Black Heart Logo Large Tote $88.00 (8302-2) * Cotton. # Made in Indonesia.