Handcrafted Jewelry Style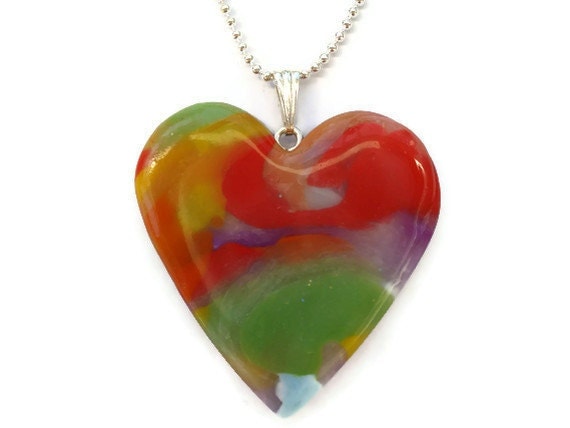 This multi colored marble effect heart pendant is made from polymer clay and finished with a coat of liquid polyclay for a beautiful glossy shine. The pedant comes with a complementary silver ball chain necklace measuring 18" and lobster clasp fastening. It also comes in a pretty organza pouch wrapped in tissue paper. Measures: 4cm at widest pointX3.5 cm in leng...
intcon

This decidedly feminine form is inspired by a lily pad, and invokes for some a heart, and others a knot. This piece is shipped with a simple black...

intcon

Loose Spiral Pendant Our bold signature design, favored for its lyrical simplicity, is available in two sizes, quiet or dramatic. This...

LilliannaXivienne

NEW LIMITED EDITION TOO! Delicate, delicious jewelry. I've always found something for every outfit at Peggy Li. I love adornments that feel so good...