Gumps Gumps San Francisco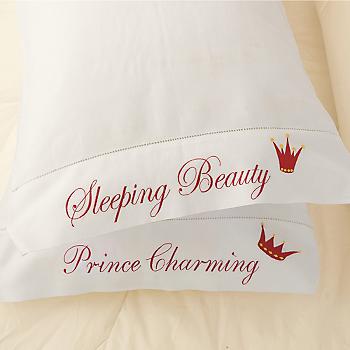 "Sleeping Beauty" and "Prince Charming" are embroidered on our snowy linen/cotton pillowcases, with his and her crowns adding a fairy-tale flourish. The standard-size cases are detailed with elegant, hand-drawn hemstitching. 30"L x 20"W. Imported. Machine-wash. Catalog & Web only. Set of 2, one of each.
idabone

Icons of the sea are hand-embroidered in pure wool in complementary styles - stylized monochrome for the coral branches, rich, naturalistic shading...

lisannebee

Add a slightly sinister touch to Halloween décor with our vulture. Handcrafted of man-made materials with the scavenger bird's characteristic...