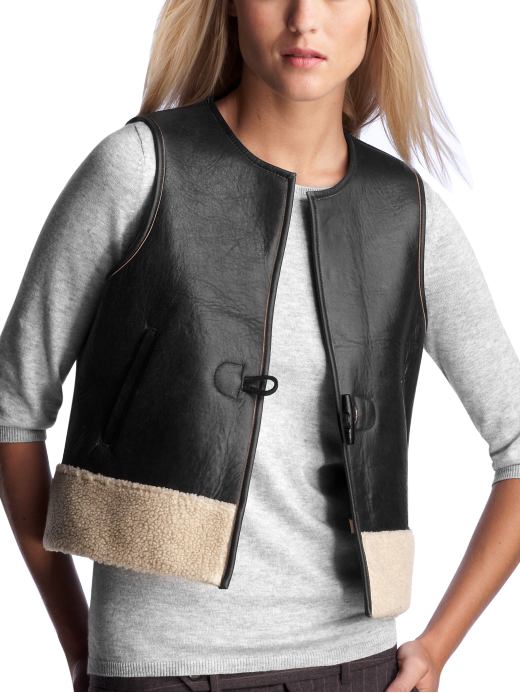 Cropped leather vest Add standout style to a simple sweater by layering with this chic leather vest for an of-the-moment look. fabric & care * 100% Shearling. * Dry clean. * Imported. details * Genuine black leather. * Sleeveless, roundneck, one loop and toggle closure at front. * Slant-welt pockets, shearling-trimmed bottom hem. * Center back seam, cropped length.
aivee_rn95

Double-breasted merino wool coat $98.00 European Collection Introducing our Limited Edition European Collection, styles exclusively inspired by and designed in our European studios. Gap's clean, casual look is translated with international flair.

aivee_rn95

Varsity belted sweater Soft cable-knit cotton/acrylic blend sweater will be your absolute favorite lounging around piece.