Full Skirt 1950s Sleeveless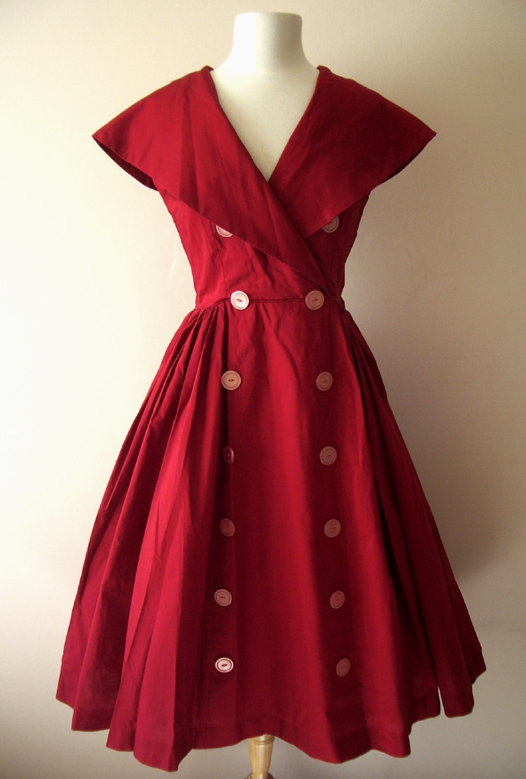 Absolutely gorgeous sleeveless fifties dress. Deep cherry red colored cotton. Beautiful sailor inspired collar with a plunging neckline. Full skirt with 14 matching buttons up the center of dress. Shown with crinoline underneath (not included). Metal zipper up the side. No Label. Note - Inside lining is tattered. Small tear above side zipper (see photos). CONDITION: Very Good SIZE: Bust - 38" Waist - 28" Hips - open Length - approx 44.5"
xyzab

Violet pink and grey flecked rayon 50s dress with ruching at side bust and angled V neckline. Full skirt. Side metal zip, no label, no flaws.