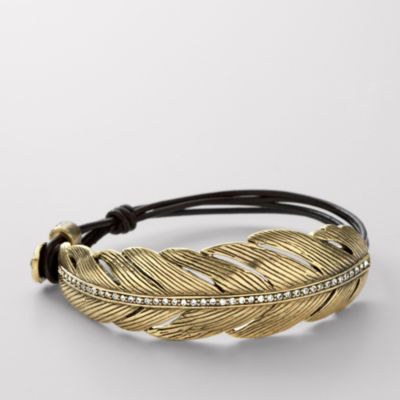 Feather jewelry. The Fossil® JA4768 Rare Feather Bracelet, Our antiqued brass-tone feather and chocolate brown leather wrist wrap is a charming vintage-inspired must-have. Buy the Fossil Rare Feather Bracelet JA4768 Now!
dleath

The Fossil® JF83690 Stainless Steel Bracelet, Our polished stainless steel bracelets are effortlessly chic and perfect for layering.Buy the Fossil...

derniercri

Style #: AM4334. Nothing pops on your wrist quite like rose gold. Our sporty watch with analog movement is finished in rich rose gold tones and...