Elitechoice Swarovski Crystal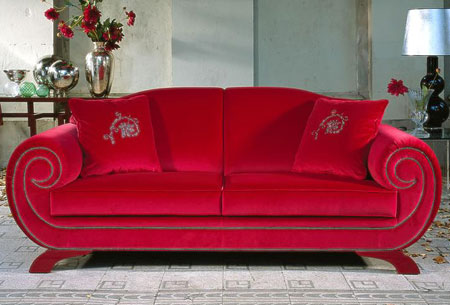 If this way of flaunting your wealth satiates you then go ahead by bringing home Swarovski crystal edition furniture designed and developed by celebrated German manufacturer Finkeldei. This sparkling variety of crystal furniture smartens your home by featuring elite upholstered furniture bathed in Swarovski crystals. The collection offers magnificent range of distinctive sofas, armchairs, tables, beds, mirrors, chaise lounges followed by accessories to highlight your décor.
LucianaMe

Ask any extravagant soul about his next destination to flaunt his existence in luxury world and he will open up his mouth pointing any designer showroom engaged in the production of luxury apparels or furnishings. The intensity of bejeweled furniture hitting the market is similar to the diamond bling added to your outfits'. But the blur image of their easy availability seems to shun their sales and hence we stand on our job to reach the right and deep pockets. The latest making up to the news after Finkeldei's Swarovski crystal furniture offering is a striking line of Swarovski bathed upholstered furniture coming from the house of popular German furniture house, Bretz.