Eau De Parfum Scent Unique Scents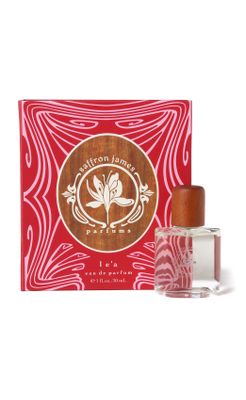 Le'a: yellow and pink plumeria blended with pineapple leaf and hibiscus (FRESH) Inspired by the lush scents and languid atmosphere of Hawaii, Saffron James presents a line of fresh floral fragrances to beguile and inspire.
idabone

A universal, strikingly contemporary, ultra-fresh, natural scent. Crushed mint leaves, interwoven with just a hint of Sicilian bergamot, green tea and white cedar. A perfectly, light, day-time fragrance, providing an olfactory interlude. Top notes: mint leaf, Sicilian bergamot Middle notes: maté and lotus Base notes: white cedar

idabone

Clementine Perfume has notes of flowering orange blossoms with hints of honeysuckle and night blooming jasmine.