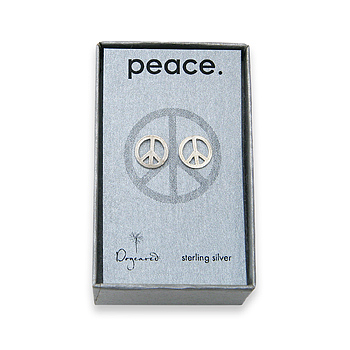 magine everyone living life in peace. Sounds good, doesn't it? Dogeared's peace stud earrings. Perfect for everyday as reminders of what we want to bring and see to the world.
barefootdreamer

These Sleeping Beauty Turquoise Cluster Earrings by Glamorosi also feature apple green chrysoprase, natural blue zircon and sterling silver in a...

scottay

These Grape Cluster Earrings by Glamorosi are composed of sterling silver with a cascade of freshwater pearls beneath cased glass leaf beads and...