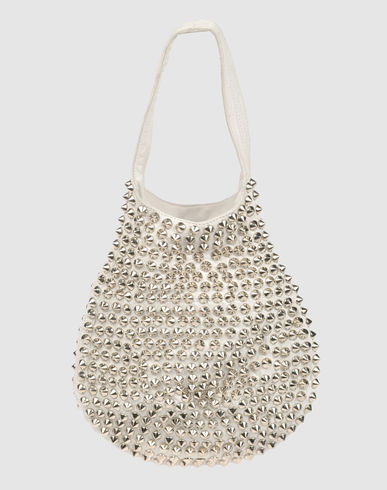 Medium leather bag TOM BINNS Women on YOOX.COM United States. The best online selection of Handbags TOM BINNS. YOOX.COM exclusive items of Italian and international designers - Secure payments
kelojif

I think I am too tired to write something funny--or even empathetic--today. However, I will say [& this in the purpose of empathy, or sympathy, or something] that you CAN get these on Ebay for one third, or so, the price. The price is around $800, well worth it when gasoline was five bucks a gallon & people could buy it tho, in truth & in essence, they could not afford it. Probably well worth it anyway, just for the sake of gorgeousity, but one might help out an Ebay seller & save Xmas cash along the way. [Edited cos i did what i absolutely hate: spelled someone's name wrong that was, um, right in front of me.]

kabiri_victoria

neon and crystal necklace by cult designer Tom Binns. This piece is such a great design - the crystals are UV so you can even stand out in the dark!

nolimitdomains

Tom Binns Large Safety Pin Earrings PRICE $250.00 These irreverent lovelies are punk chic at its best. They are utterly realistic in shape, complete with a sharp point that you'll slide through your ear piercing. (It's a loooooooooong slide so these are not for the squeamish.) They are thin and sleek from the front; the side view is where you get the full effect. Lightweight. 3 1/2" in length (almost to the collarbone.) In sterling silver dipped in 18 karat gold.