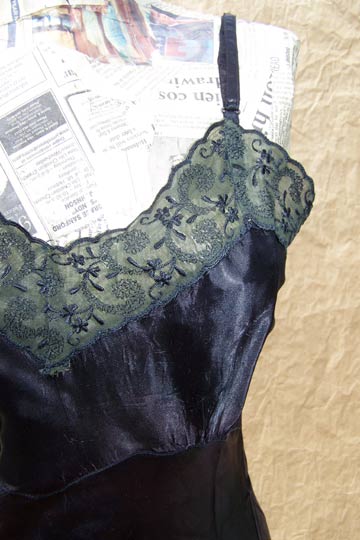 Mirror-gloss black slip with unique organdy-lace trim. Cotton chantilly lace finishes the hem. M-shaped empire bust. Bias construction. Vintage-meow.
dressupgirl

Lustrous, pale-peach satin slip -- decorated with exquisite antique lace. The delicate, dark-cream lace features a figured Victorian design,...

dressupgirl

War-time era, vintage 40s short black slip by Seamprufe. Burmill quality rayon - coal-black, soft & slippery, with a matte finish. Metal side...