Couture Lab Evening Gown Blouse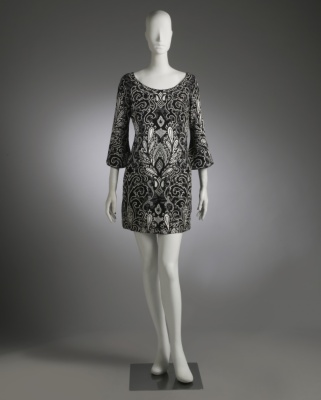 Monochrome Tunic Dress Surekha Jain for CoutureLab Tunic dress with black and white silk yarn embroidery £1,292 €1,680 (approx) $2,584 (approx) This pure Georgette silk dress, designed by Surekha Jain, has been intricately embroidered with black and white silk threads in a wonderful jacquard pattern. The dress features a scooped slash neck, a-line cut and gently fluted three-quarter length sleeves. This dress has been created exclusively for CoutureLab. Surekha Jain accepts bespoke orders from CoutureLab customers. If you would like to have a unique piece made in a color and design of your choice, then please contact us to enquire further.
melodyjoyangel7

Infanta Lace Blouse Isabel Toledo Collection Lace blouse with silk tulle underlay in black antique gold £1,505 €1,956 (approx) $3,010...

artiststundra

Escargot Cape minaPoe for CoutureLab Butterfly cape with silk swirl design £1,342 €1,745 (approx) $2,684 (approx) This graceful...