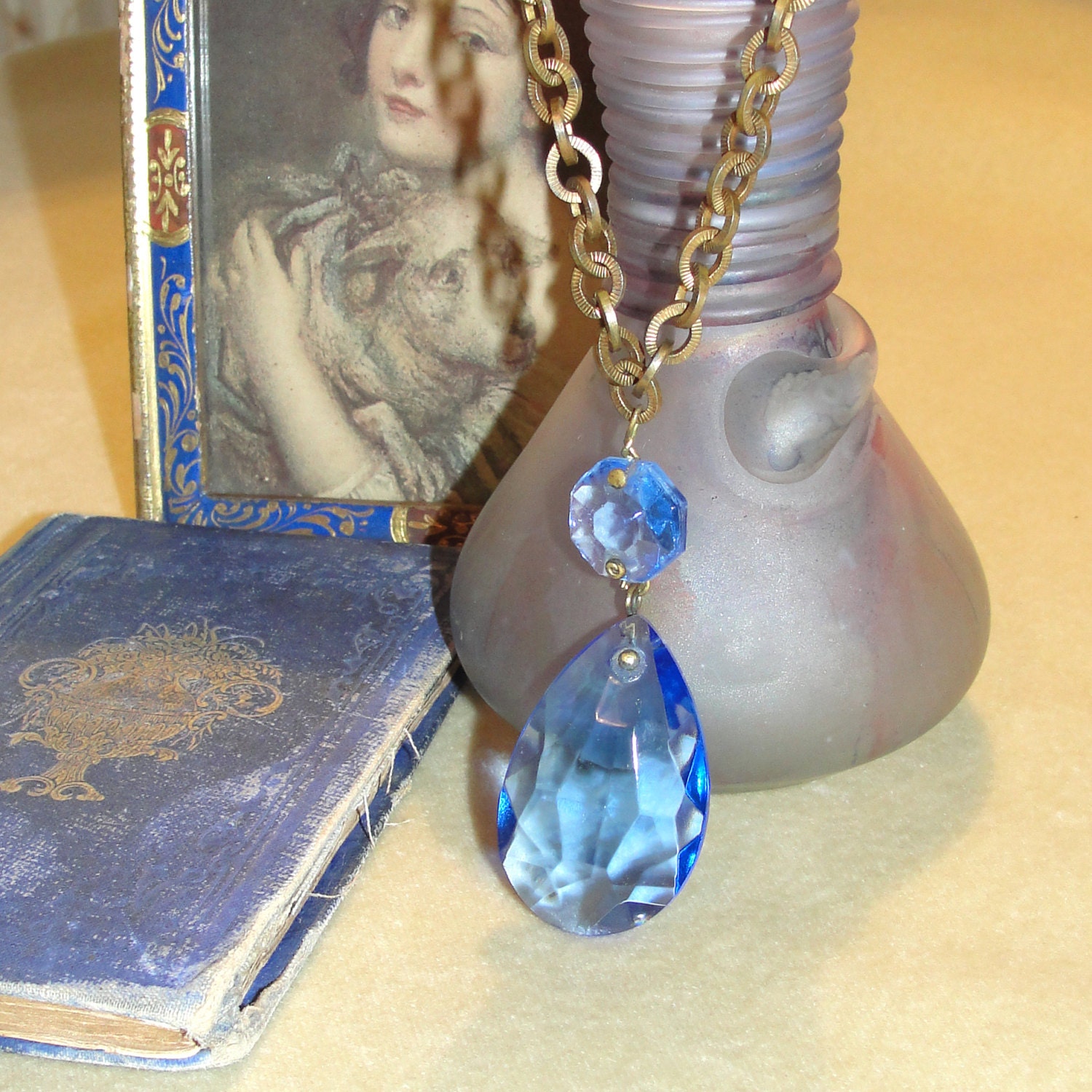 This necklace was created using a vintage brass chain with a length around of 16 inches. The blue teardrop vintage prism dangles delicately
Pomplou

The earthiness of wide wooden links and raffia-wrapped chains is complemented by chunky facets of turquoise sky and pale green sea. Lobster clasp ....

hottmilf84

Balenciaga Statement Necklace: At its fashion show, Balenciaga paired ornate collars like this one with two matching cuffs. Swarovski crystals,...