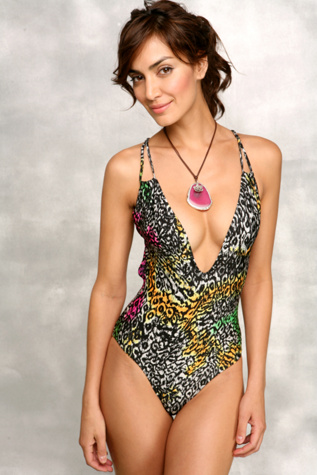 Lucky Star Onepiece Style# 82A0003 Animal printed one piece with plunging neckline and open back. Criss cross straps with beaded details. * Nylon, Spandex * Hand Wash * Imported
LolasRags

DIRTY BIRDIES! The coolest 50s swimsuit ever. An abstract, atomic style sketchwork print of birds in rather compromising positions in grey and black...

chiaoox3

£140.00 Juicy Couture Heart Bandeau Swimdress - Bandeau swimdress by Juicy Couture with built in knickers - All-over heart print and pretty...

MinKyaw2008

Multicolored backless paisley print maillot with plunge front. Milly swimsuit has rings at hip, a ring at bust and self-tie fastenings on back and...