Bagtrends Bags Totes Bag Expert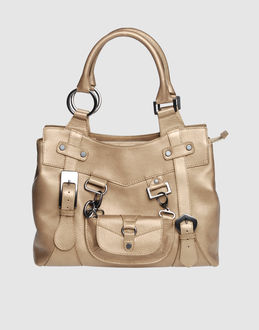 The lopsided center pouch, the mismatch hardware on the handles and the mismatch buckle detailing on the body of the bag all make we want to keep starting and lusting.
Tugez

deep enough for a laptop and work folders, a full zipper opening, pleating of inner pockets, and a pebbled leather finish that's scoff proof and priced right at $460

Shalonda17

Gustto Costella Tote is an ideal summer work option – generous strap width for comfort, the long lean shape that's a must now and an easy to use top-zip opening

Shalonda17

Summer's newest it bag. Sorry, attitude and sassiness sold separately!