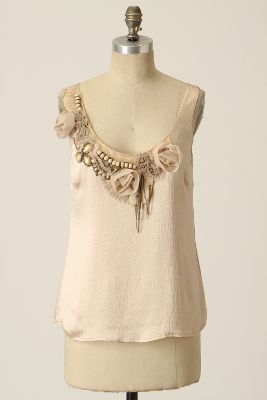 Puffs of chiffon and flurries of beads sprinkle the neckline of Corey Lynn Calter's hammered silk top.
soapyme

Fallen petals scatter atop a rippling lagoon, depicted by Brette Sandler on this ruffled

WhitleyGilbert

Rianna Gill's crisp cotton creation is packed full of unique details - an appliqued yoke, pompom-trimmed sleeves and an elasticized waist set this...

TiffanyZ

A floating garden of embroidered flowers grows on airy poplin, rendered in the lightest shade of shell pink. By Floreat. * Removable sash...