Angelina Jolie Style Cannes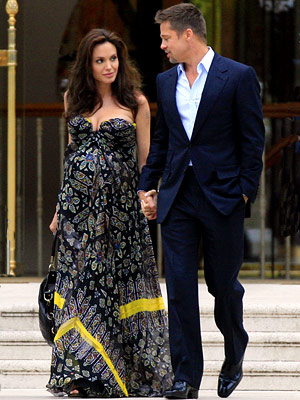 Angelina Jolie and Brad Pitt After an afternoon visit to baby boutique Bonpoint to stock up on necessities for their upcoming arrivals, super couple Angelina Jolie and Brad Pitt left the Eden Roc hotel in Cap d'Antibes to head out for an early dinner date.
honey_treetot

The A-list crowd, streets paved with red carpets, the parties, the glamour, Brangelina sightings - Cannes is definitely the place to be right now. Sadly, the closest most of us will ever get is to live vicariously through Vinnie Chase and his posse on Entourage. But don't despair cuz you're not there, let's have our own fun. To compensate for the absence of lavish designer gowns in most of our closets, let's judge the ensemble choices of the celebrity Cannes-goers and pit them against one another in our own little competition to determine who the real Cannes winners are! Check out my SLIDESHOW for looks from Angelina Jolie, Natalie Portman, Gwyneth Paltrow, Mischa Barton and more, starting with the worst and ending with the best!