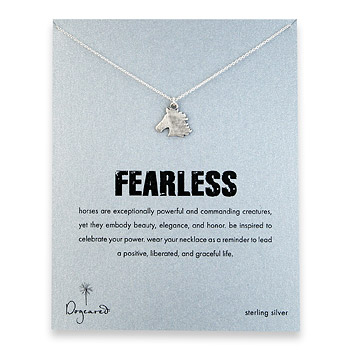 card message: horses are exceptionally powerful and commanding creatures, yet they embody beauty, elegance, and honor. be inspired to celebrate your power. wear you necklace as a reminder to lead a positive, liberated, and graceful life.
thisgirlangie

18" gold filled fine chain, 1/2" gold dipped owl charm, 5mm gold dipped lucky star charm, trigger closure, not older, wiser message card, handcrafted...

dogeared

card message: it's about the journey. life is a series of twists and turns, with exciting discoveries around each bend. let your necklace be a...