Wooded Hideaway Skirt - Anthropologie.com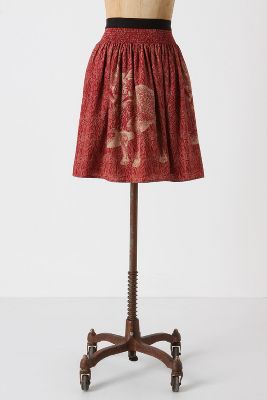 Furry critters frolic in the silken folds of Corey Lynn Calter's deciduous A-line.
soapyme
discovered 77 months ago
Related Blogs
Daily Obsesh: Colors and Metallics

Plain figure-hugging mini skirt is probably one of the favorite classic wears. It can be coordinated in different styles to make you classy, sexy, or cute. Our favorite pick is this Ruba Skirt from BCBGMAXAZRIA with a little bit of added spice and fun. The mix of bright and cheerful color bands and metallic stripes create a unique trendy look and make this skirt glow. Classy fit in a contemporary design helps to style a traditional yet creative look. On-seam hip pockets even adds functionality to this lovely skirt.

Shoe of the Week: The J. Crew Loafer

Beyond obsessed with these modern takes on a classic! In electric poppy or gorgeous 24 karat these loafers are timeless! Click below to see them in all their patent glory!