Women's Clothing: Women's Clothing: Double-placket sweater jacket: Tops European Collection | Gap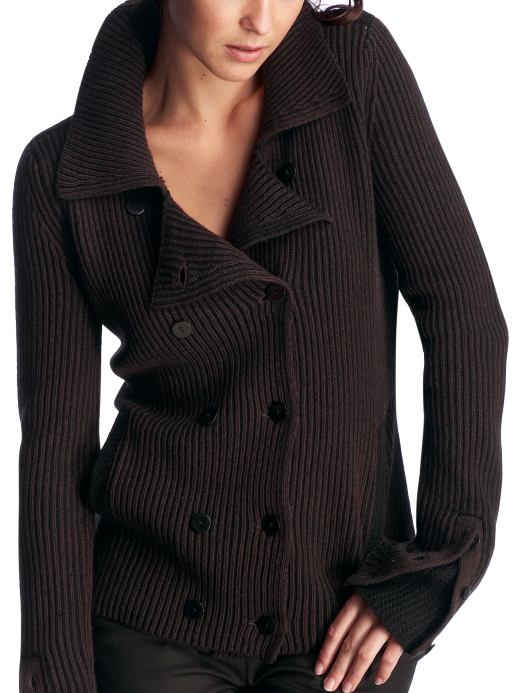 Double-placket sweater jacket European Collection Our Limited Edition European Collection is back with brand-new styles inspired by and designed in our European studios. See how Gap's clean, casual look is translated with international flair. #587764 Select Color: dark brown gap.com exclusive $78.00 fabric & care * 100% Cotton. * Machine wash. * Imported. details * Soft and comfortable ribbed knit cotton. * Long sleeves with button cuffs, notched collar. * Double button placket, lower front side-welt pockets. * Hits at hip.
artiststundra
discovered 104 months ago
Related Blogs
Many people shy away from metallics during the daytime and save the glitters for the evening. However, it is never too early to add a little bit of dazzle to your daily outfit. That is exactly why we love this white jacket with gold lining on the sleeve that is featured in the Girl's Life magazine. Simple and chic white fitted jacket is accented with sparkling metallic gold on the sleeve, making this jacket more attractive. Match it with simple or soft colored bottom to complement the bright top, or go all out with stylish prints or little bit more sparkle.

Gift Guide Pick: Topshop Knit Fox Sweater

Buying the same old holiday sweater year after year can get pretty boring. That's why I've added this chic fox knit to my gift guide. This is the perfect sweater for the fashion savvy or animal lover in your life!