Unique Spring Rainbow Colors Bismuth Crystal MOP by JewelrybyIshi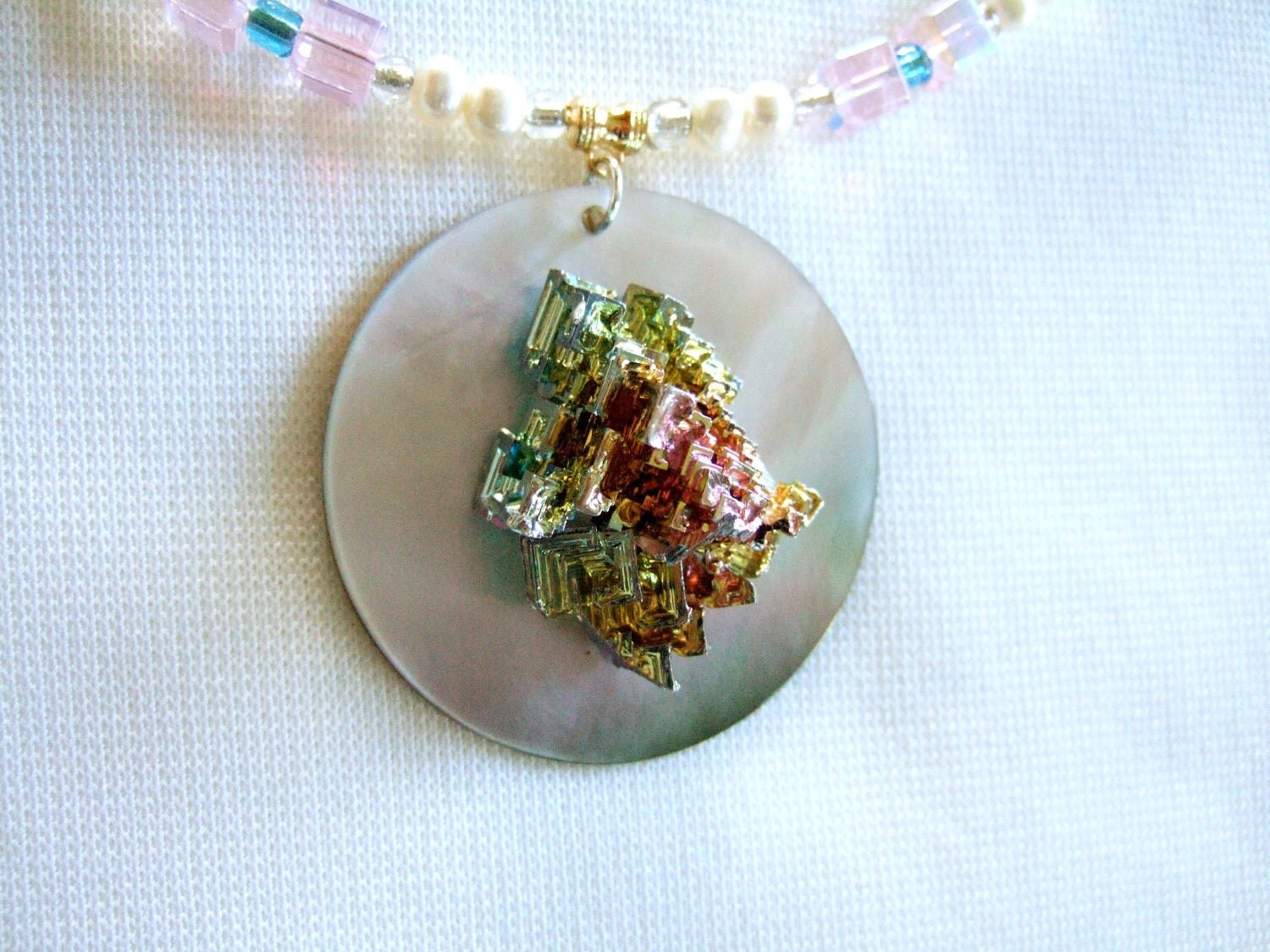 See my Pepto Bismol necklace! These crystals are from Bismuth & that is what is in Pepto Bismol! Believe it or not! Mothers Day Jewelry. A round mother of pearl pendant, adorned with beautiful, iridescent bismuth crystals, is the centerpiece of this beaded
Ishidee
discovered 59 months ago
Related Blogs
Hot In The Hive: Hermes Enamel Bracelets

"Made In Austria" never looked so French; nor flashy, nor most definitely irresistible. These shiny little jewels-of-bracelets by Hermes are just what the doctor ordered for a stylish summer. Casual as they are classy, the endless pairing possibilities of these pretty little bangles is just one of many reasons to fall in love with them. Each design of the palladium plated silver and gold hoops is a hit. Surprising, considering the over-30 styles ranging from intricate mosaic to simple Hermès-horse-and-buggy. Browsing them all online, is a breeze, as you can search by size, style or color until you find "the one". Good luck, though- just one bracelet from the haute-est jewelry collection in a while will cost you more than a slap the wrist!Price: $385.00 - $660.00Who Found It: kelojif was first to add Hermès Enamel Bracelets to the Hive.

Wear A Cute Mini Dress All Day!

by Ida Hsiang

Who doesn't love putting on a cute mini dress and heels and flaunt what their mama gave them? The thing is, mini dresses for night are usually quite tight, skimpy and wildy inappropriate for day wear. Sunny days, however, do call for less fabric on a daily basis and while baring the girls for all to see in broad day light may send a wrong message, showing off your gams is a classier way to show a little sex appeal and stay cool. Mini dresses are totally wearable during the day, all you need to do is make a few minor style changes to make it sunshine ready. Look for a more fluid drape and looser silhouette, sweet (think floral or polka dot) patterns, and brighter, lighter colors. Heels are always hot, but for height, try pairing it with wedges for a more daytime vibe. Or throw on a pair of flats or flat sandals for a stylishly casual feel. Click on the slideshow to see some sexy sweet mini dresses that are perfect for the day!