Trendy Tots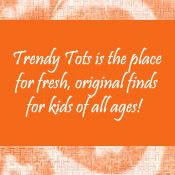 chocolatelollipop
discovered 76 months ago
Links
Related Blogs
by Ida Hsiang

As the weather turns cooler in the coming weeks, it's time to bring out the layers and subdued tones. As much as bright colors were a part of summer, vibrant earth tones are a staple for fall. Varying shades of camel and nudes, dusty brick reds, olive greens and stormy grey-blues now have their time in the spotlight. Earth tones are versatile and make great layering pieces with just the right amount of color for the autumn weather. We've turned to five of our favorite fashion bloggers to get their take on earth tones for fall.

Daily Obsesh - Pop Art Color Coasters

We love to throw dinner parties and with the sunny weather upon us now, the invites will be plentiful. We're looking forward to long lazy summer days in friends€™ back yards, sipping on a chilled sauv blanc or even an ice cold beer!This year, though, we're surely shying away from typical party gifts like bottles of wine and artisan cheeses. For a great gift idea, we're all about Sobral's Pop Art Color Coasters. Made of natural lightweight resin, these handmade colorful coasters make for the perfect hostess gift. They measure approximately 4" square and are sold separately. A little home decor goes a long way in saying thanks for the invite and insures a second one, too!Where to Buy - SobralPrice - $24.00Who - Melimeli was the first to add the Pop Art Color Coasters to the Hive.