Tahari Dress, Sleeveless with Belt - Work Dresses Dresses - Women's - Macy's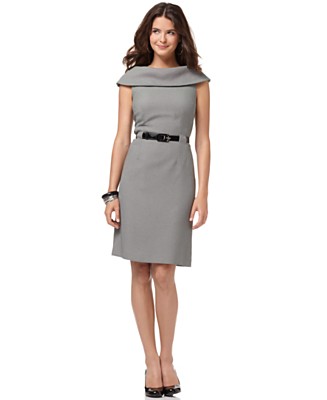 Shop the latest Tahari Dress, Sleeveless with Belt online at Macys.com. A beautiful silhouette with a waist-defining belt make this Tahari dress a polished choice.
DRMistov
discovered 68 months ago
Related Blogs
13 Warm Weather Dresses That Transition From Work to Play

by Catherine

We wear dresses all year round, but the ones we put on during the winter just aren€™t as fun as the ones made for warmer weather, when scratchy wool finally gives way to soft, flowy, and feminine materials. And, unlike winter dresses, which seem to be either made for work or made for after-work, the dresses out now can go from the office to a bar just by taking off the sweater you wear to stay warm in your frigid, air-conditioned office. Click SEE SLIDESHOW for my favorite warm-weather dresses for work and beyond!