SEE BY CHLOE' - Printed Shorts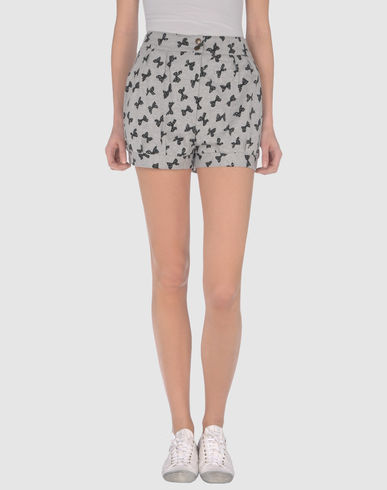 Composition: 100% Cotton Details: pleated leg, belt loops, snap-button, zip fly closure, two pockets, cuffed hems, boning, detailed print, sweatshirt
idabone
discovered 27 months ago
Related Blogs
by Ida Hsiang

There's nothing wrong with cutesy polka dots and florals or classic stripes and there's definitely a time and place for bold animal prints. But lately, it's been all about the abstract or ethnic patterns. Ikat and Navajo inspired, brightly hued water colors and geometric shapes are what's hot in the world of prints and patterns right now and we love it. And so do many big-name style bloggers! We reached out to a few of our favorites for print style and inspiration and here's what they had to say ...

Daily Obsesh - Camel Spot PJ Pintuck Cami and Shorts

We just found a great reason to throw a girls-only slumber party!!! When is the last time you and all your gal pals got together to watch Rom-Coms, drink wine coolers and do your nails ... all in your pajamas? We bet it€™s been a while.First things first ... Buy yourself these absolutely adorable pjs from TopShop. The spotted cami and shorts set comes in a creamy camel color and features pretty feminine details of pintucking and ruffle trim. Made of soft, lightweight cotton, this lingerie set is the perfect party outfit for your girly party - or even something a little more intimate!Where to Buy - TopShopPrice - $40.00Who - Melimeli was the first to add the Top Shop Camel Spot PJ Pintuck Cami and Shorts to the Hive.