Sant Carles Hat - Anthropologie.com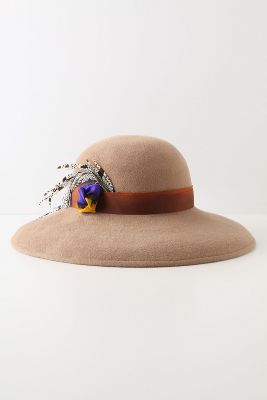 Yestadt Millinery's saucer-brimmed, ikat and feather-trimmed hat channels the effortless cool of boho icons.
soapyme
discovered 69 months ago
Related Blogs
Planning a red eye flight for your holiday vaca? Geri and I have found the must have travel accessory that you'll never fly without.Click Below To See the DIY in Action

by Ida Hsiang

There's nothing wrong with cutesy polka dots and florals or classic stripes and there's definitely a time and place for bold animal prints. But lately, it's been all about the abstract or ethnic patterns. Ikat and Navajo inspired, brightly hued water colors and geometric shapes are what's hot in the world of prints and patterns right now and we love it. And so do many big-name style bloggers! We reached out to a few of our favorites for print style and inspiration and here's what they had to say ...