Portable Art Platforms - Anthropologie.com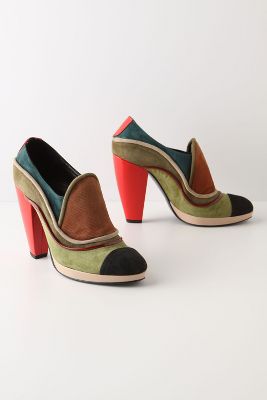 A colorblocked collage of suede and patent leather covers these sculptural slip-ons from Kron by Kronkron.
soapyme
discovered 33 months ago
Related Blogs
Shoe of the Week: The DV suede ankle bootie

We love suede and we love turquoise...so imagine our joy when we stumbled across the new booties by Dolce Vita??? Click below to see why we're soooo smitten!

To say we're obsessed with these pants is a slight understatement. Wear them with a white button up, a black cashmere turtleneck or a t-shirt and beaten up jean jacket...but whatever you do...just WEAR THEM!