Onyx Diamond Flower Ring - Lydia Courteille Collection - CoutureLab.com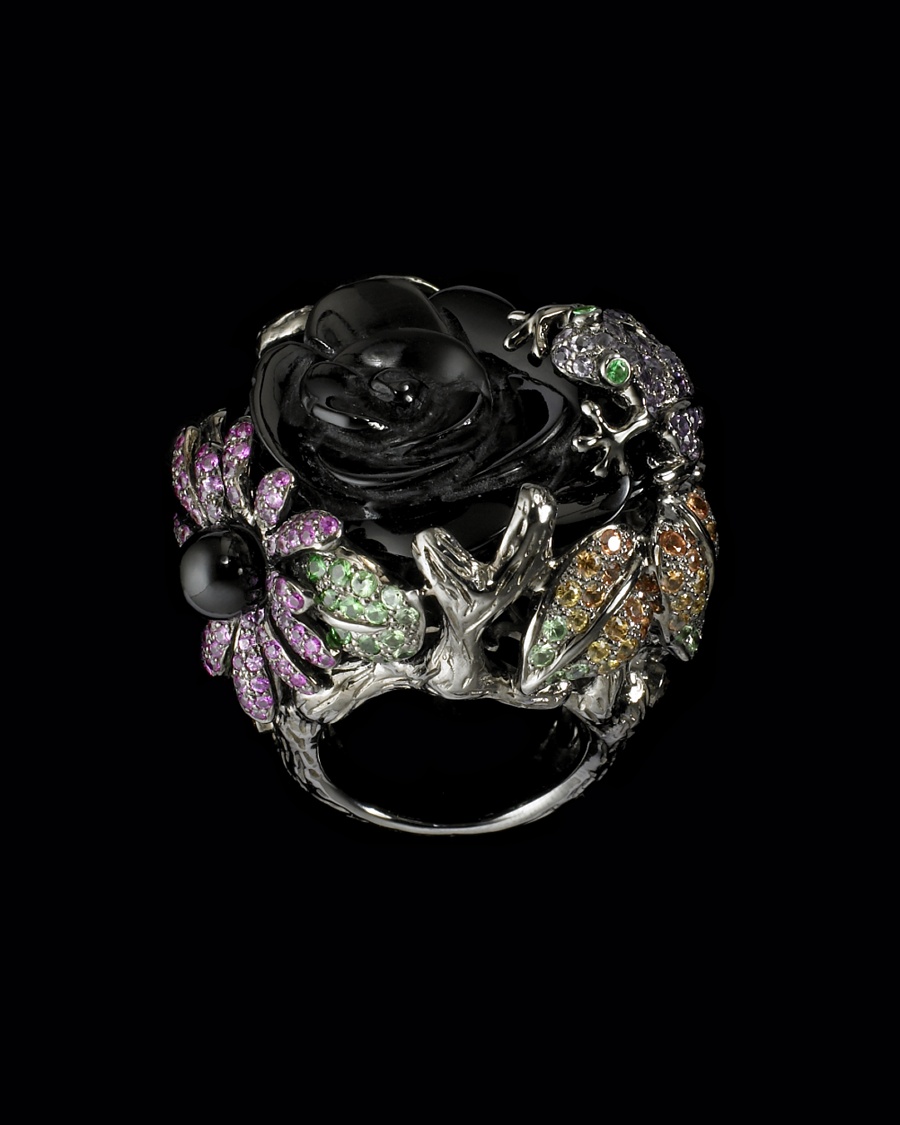 Onyx Diamond Flower Ring Lydia Courteille Collection Black onyx centerpiece surrounded by diamonds, green garnets and pink sapphires £8,138 €8,708 (approx) $11,393 (approx) Product: CL1630 Size: UK N / US 6.5 This spectacular piece features many precious gemstones. Set in the 18 karat black gold and ruthenium ring are 5 brown diamonds (0.23cts), 92 pink sapphires (0.91cts), 56 yellow sapphires (1.51cts) and 77 brilliant green garnets (1.73cts). The rose centerpiece and flower bead are carved from black onyx.
artiststundra
discovered 96 months ago
Related Blogs
Spring time weather is so inspiring and always makes it so fun to pick outfits. You can get creative with thin layers, vibrant colors, and crazy prints. That is exactly why we love this Printed Jersey Tunic from Donna Morgan. Combination of the color block with flower prints gives so much character to this dress. It can not get more interesting than the black, purple, and blue flowers on block of white, black, blue, and purple. Shift Silhouette and beaded round neckline adds classiness to this fun and spontaneous dress, making it a perfect contemporary spring time dress.

Daily Obsesh - Jen's Pirate Booty Natural Shell Ring

by Brooke Baker

This ring is crazy. Crazy awesome. If Ariel (as in the Little Mermaid) had a jewelry collection in her treasure trove, this would certainly be in the midst.Accessories are the perfect place to add a dash of whimsical, off the wall or unexpected. A shell carved to be a ring is unique but subtle and the neutral colors are pretty and versatile. Attention grabbing without being over-the-top, this ring can definitely be a paaart of myyy wooorrrld ...Where to Buy - ShopBopPrice - $30Who Found It - BrookeElisabeth was the first to add the Jen'sPirate Booty Natural Shell Ring to the Hive.