Mod Lanterns and Ladybugs Weekly Academic Planner 2011 by WolfBait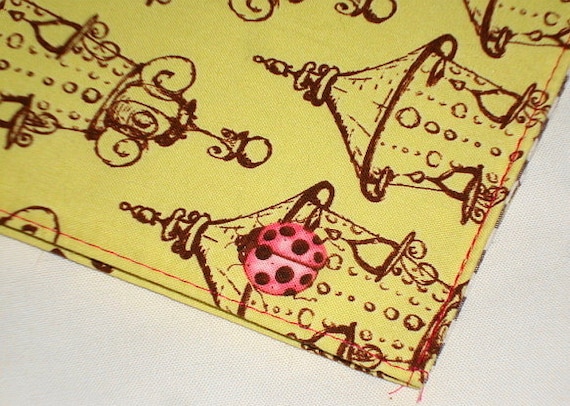 Mod Lanterns and Ladybugs Weekly Academic Planner 2011 / 2012 --- Yellow Journal / Calendar
WolfBait
discovered 67 months ago
Related Blogs
Mother's Day Gift Guide for the New Mom

The first Mother's Day a new mom celebrates will be one she'll never forget. After those long nine months of carrying baby, and all that extra weigh... she not only finally gets to meet her little bundle of joy, but she joins the ranks a millions of mamas including her own! It is surely a sentimental time for a new mom, and also a time when she is the one being celebrated. While it's been nine months full of gifts, for the most part, these gifts were for baby. New moms have a house full of diapers, pacifiers, swaddling blankets and plenty of baby clothes! But it's rare that she's actually received a gift celebrating her new role in life.So, this May 8, make Mother's Day all about the new mommy in your life! Find the perfect present that€™s just for her, be it sentimental or self indulgent! Check out the slideshow to see our top gift picks for new moms!

Daily Obsesh - Dalla Nonna The Calendar Necklace

by Susan Yara

There's no better way to mark a special date, than with a calendar. Unless, of course, that calendar also happens to be a necklace. Then it's way better. And to prove it, we found this--The Calendar Necklace by Dalla Nonna. It showcases a calendar month on either 14k gold (white, yellow or rose gold) or sterling silver with a sparkling sapphire placed over the date of your choosing, whether it be a birthday or anniversary. Many celebrities, like Tyra Banks, are fans of this dainty save-the-date piece, as well as celeb moms like Jessica Alba and Courtney Cox who want to mark the births of their kiddos. You can too! Where to Buy - DallaNonnaJewelry.comPrice - $150.00 - $600.00Who Found It - SusanY was the first to add the 'The Calendar Necklace' to the Hive.