Lindsey Vonn Sports Illustrated Cover: Vail Resident Called Best American Woman Skier Ever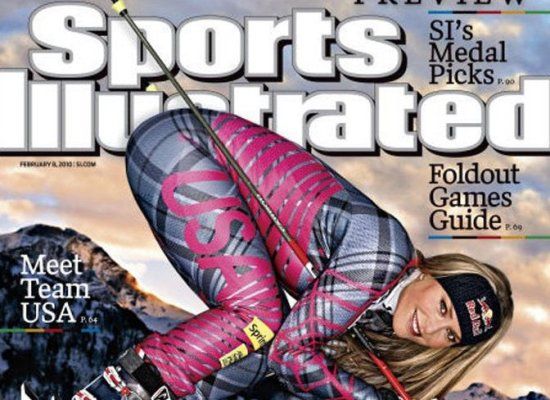 Aspen resident Lindsey Vonn will be the cover girl for Sports Illustrated's Vancouver Olympic preview edition. The 25 year-old alpine skier will appear on the iconic magazine's cover accompanied by the words 'America's Best Woman Skier Ever.'
artiststundra
discovered 87 months ago
Related Blogs
Daily Obsesh - Gold Foil Bikini

Go for gold these last few weeks of summer with Asos' gold foil animal bikini. The shimmering suit features low cut, sexy hipster bottoms offering the perfect amount of coverage and a twisted bandeau top that can be worn with or without a strap. A subtle snakeskin print combined with the metallic material gives it such an exotic feel! Pair it with turquoise beads for the ultimate beach glam get up!It really is hard to believe that Fall is just around the corner, so make a shining statement with this little stunner during your final days of summer ... then be sure to pack it with you when you escape the winter for an equally exotic destination!Where to Buy - AsosPrice - $53.44Who - Melimeli was the first to add the gold foil bikini to the Hive.

Daily Obsesh - J. Crew Ruched Banded Bandeau

Shopping for a new swimsuit can be so daunting ... for any body type. And if you happen to be feeling a little less than your usual perfect self this summer, then a bikini might not be your top choice. Yet, a one piece usually ends up looking like you borrowed it from your mom. Well, not anymore.We have discovered the perfect piece of swimwear for the summer! J. Crew's ruched banded bandeau is simply stunning. With just the right amount of ruching, the nylon and Lycra spandex suit gives every girl a beautiful beach-ready shape. Offered in an array of bright colors like poppy, plum and casablanca blue, you can suit every mood! Where to Buy - J. CrewPrice - $88.00Who - Melimeli was the first to add the J. Crew ruched banded bandeau to the Hive.