Lenox :: Rose Serenade™ Candy Dishes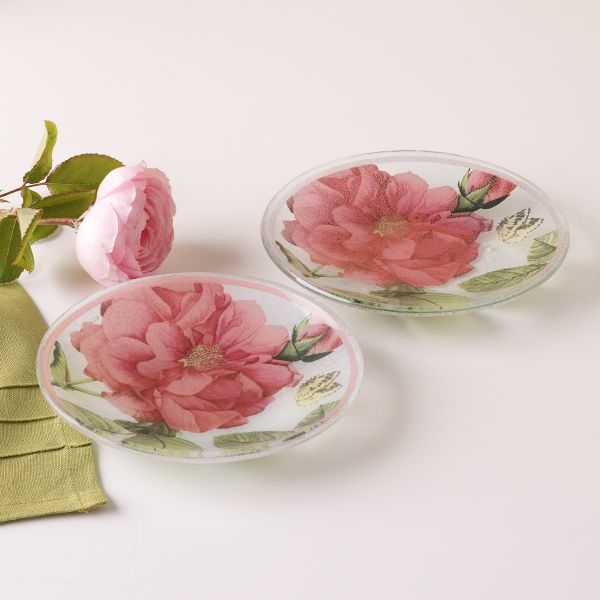 A lush rose blossom almost covers the entire dish in this colorful set. A rosebud, butterfly, and bright green leaves complete the eye-catching design.
AuntBee
discovered 73 months ago
Related Blogs
Daily Obsesh - Squirrel Serving Bowl

by Lisa Topiol

So, you want to save the planet while staying your fashionable, funky self. Luckily for you, we're always looking for new ways to keep you looking fresh whether with your clothes, or in your home! Alright, so maybe this squirrel serving bowl isn't exactly the greenest item you can own, but it's so darn cute, how can you even resist?This dish has two separate areas so you can either place chips and dip, or just a selection of nuts (and what squirrel doesn't appreciate nuts?)!The two tone red and white design gives a contemporary appeal and adds a pop factor to any dinner party or coffee table decor. Drop a few bucks on this piece and put a smile on your guest's face!Where to Buy - Greener Grass DesignPrice - $14.00Who Found It - Ltopiol was the first to add the 'Squirrel Serving Bowl' to the Hive.

by Lisa Topiol

Leggo my Eggo! Remember those commercials? Now you can relive your childhood with this sweet dish! When it comes to dining fun, this plate really takes the cake (or should I say 'waffle'?). Make breakfast even more enjoyable than it already is! This will quickly become your favorite dish in the house. For just a few bucks you can add some wacky personality to your housewares collection with this Urban Outfitters retro 'Leggo my Eggo' Plate. Now when you whip up something for yourself or friends, you can serve it on a plate that is just as appetizing as the food itself! I love how this plate has actual grooves to re-create the texture of a real waffle! The color makes it look even more 3D and the fruits add a cute little touch to complete the look; it's so realistic you might even forget to put food on the plate! The only down side? This plate isn't edible!