Lauren Moshi T Shirts, tanks, tees, hoodies, clothing and scarves with free international shipping, Limited Editions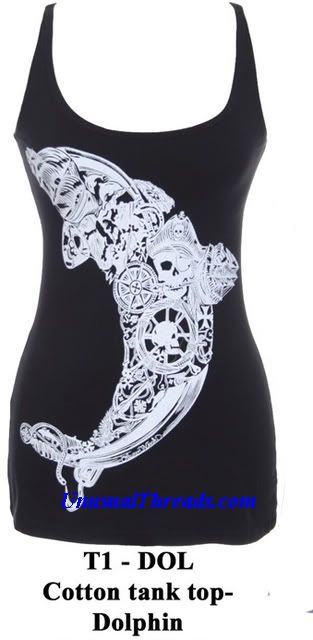 FREE SHIPPING WORLDWIDE! Lauren Moshi Cotton DOLPHIN Tank Top, Limited To 200 Pieces Worldwide! Foil accents. Signed in the design by artist Lauren Moshi. Limited Edition. Lauren Moshi Style Number T1-DOL 86% Cotton, 14% Spandex. Don't miss out!
Rally
discovered 98 months ago
Links
Related Blogs
Spring time weather is so inspiring and always makes it so fun to pick outfits. You can get creative with thin layers, vibrant colors, and crazy prints. That is exactly why we love this Printed Jersey Tunic from Donna Morgan. Combination of the color block with flower prints gives so much character to this dress. It can not get more interesting than the black, purple, and blue flowers on block of white, black, blue, and purple. Shift Silhouette and beaded round neckline adds classiness to this fun and spontaneous dress, making it a perfect contemporary spring time dress.

by Geri Hirsch

With fall quickly approaching we've got one thing on our minds: how desperately we still need a tan layers, layers, layers. Piling on piece after piece can be a true fashionista-science made much easier with really great scarves. Queue Lemlem.