Jeweled Urchin Knob - Anthropologie.com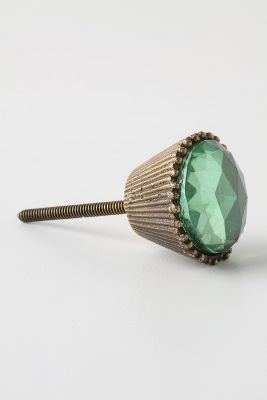 kelojif
discovered 83 months ago
Related Blogs
Magimix Vision Toaster - Perfect Toast Every Time

by Ida Hsiang

Imagine your breakfast with a perfectly toasted bagel, a little strawberry cream cheese and a cold glass of orange juice. Nothing toasts like a Magimix by Robot-Coupe Vision Toaster. Made from durable stainless steel, this toaster is unlike any other. It features glass viewing windows that allow you to watch the toasting process and achieve toasting perfection. Four quartz heating elements, four preprogrammed heat settings and extra wide slots make toasting all different types of bread effortless. The bagel setting toasts just one side, as a bagel should be toasted. Other settings include toast, reheat and defrost. Choose a setting or simply push the stop button when your toast is browned just the way you like it. Built to last for 30,000 uses, you'll never have to purchase another toaster again. The Magimix by Robot-Coupe Vision Toaster is available at Williams-Sonoma and retails for around $250.

Looking for the perfect summer bag for your upcoming seaside getaway? Ok, even if you are just headed to your local beach, it's definitely time to put away the big heavy leather tote you've been lugging around all winter long. It's summer, girls ... the time for easy, breezy lightweight looks, and that means your bag, too!The Bahia Hobo in honey brown from J. Crew is at the top of our summer must-have list. Made of earthy straw and threaded with colorful grosgrain ribbon, this hobo bag is completely hand-woven. It features a soft leather handle, and is accented with chunky metal hardware. You can fold it and pack it in your suitcase without worrying about it losing it's shape, too! So, whether it's a weekend getaway to the Hamptons, a day at Malibu beach or even just a quick trip to your local farmer's market, the Bahia hobo is the perfect pick!Where to Buy - J. CrewPrice - $39.99Who - Melimeli was the first to add the Bahia Hobo to the Hive.