Innercity Citydayz Photo Printed T Shirt T-Shirts, from ApacheOnline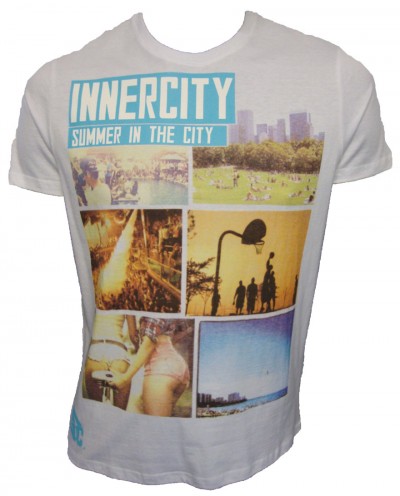 Citydayz Photo Printed T Shirt from Innercity Menswear - Apacheonline - 100% Cotton This brand new design is by Innercity Clothing and is brought to you by the guys at Apacheonline. In a quality jersey cotton fabric and bold photo print design, this is ideal with shorts or chinos for a great look this season.
mensfashionguru
discovered 20 months ago
Related Blogs
Daily Obsesh: Colors and Metallics

Plain figure-hugging mini skirt is probably one of the favorite classic wears. It can be coordinated in different styles to make you classy, sexy, or cute. Our favorite pick is this Ruba Skirt from BCBGMAXAZRIA with a little bit of added spice and fun. The mix of bright and cheerful color bands and metallic stripes create a unique trendy look and make this skirt glow. Classy fit in a contemporary design helps to style a traditional yet creative look. On-seam hip pockets even adds functionality to this lovely skirt.

For Valentine's day keep it simple and pair a crisp new button up with a pair of cufflinks. Click below for do it yourself gift that doesn't get any sweeter.