Heart Necklace with Hammered Circle in silver by smilesophie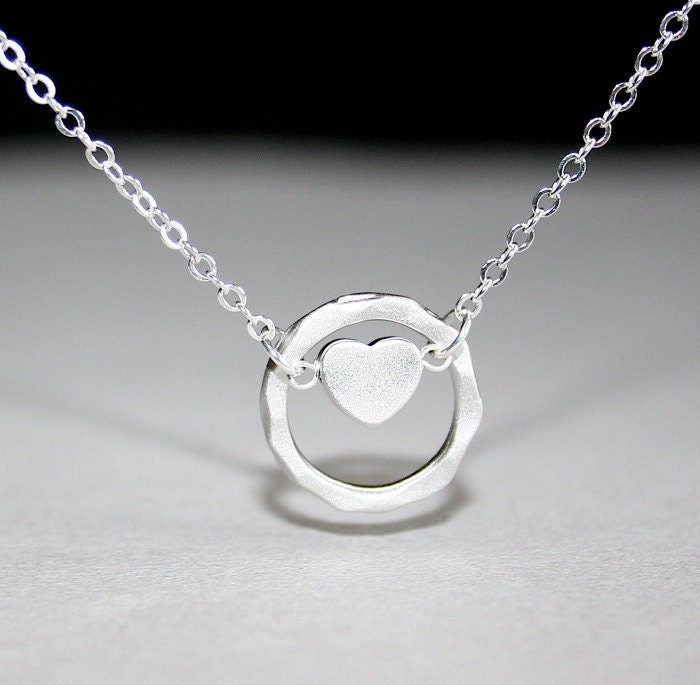 This necklace features a delicate small heart dangles within a hammered circle. The circle hangs from a delicate silver plated chain. Heart and circle are matt white gold plated. Circle is 15m in diameter, Necklace is 17'' long with silver plated lobster clasp. Length of chain may be adjusted upon request. Chain upgrade to Sterling Silver: http://www.etsy.com/listing/96533372/sterling-silver-chain If you have any questions, please contact me. Thank you!
sophiesmile
discovered 60 months ago
Related Blogs
The sun is coming out and we are getting excited to get out difference versions of sunglasses we own. Going on a sunglasses hunt is always fun as there are so many different shapes, colors, and sizes. Our favorite pick today is this Silver Metal Frame Sunglasses from Quay Eyewear. Circular lens frame is finished off by the angular corner giving it a retro and chic cat-eye look. With the reflective metallic coated slim lenses that go across the circular frame, this sunglasses is looking cool and vintage inspired. Perfectly put together with lightweight metal frames and adjustable silicone nose pads for added comfort.

This month continues to surprise all of us here at stylehive, with more and more gift discoveries. Check out what made the holiday hive below!