Hakuna Matata!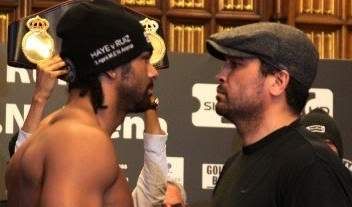 Hakuna Matata means no worries. These are worry-free thoughts culled from the deep recesses of my existence.
worryfree
discovered 49 months ago
Related Blogs
DIY Giveaway! Share this post on Facebook, get the most likes and you'll automatically win this DIY accessory!The current tassel earring obsession inspired us to take a trip to our local fabric store and look around for some high quality fabric fringe! We managed to tailor together a pair of earrings similar to those spotted on fashion bloggers and celebrities everywhere. These statement earpieces come in every shape, style and color and are just as big as the trend itself! Check out how we tasseled ourselves silly, then share and WIN!What you'll need:- 2 tassels- 2 earring hooks- scissors- pliers- 1 ft thin ribbonStep 1 - Cut a small piece of ribbon, double knot it around the top of the tassel and snip the ends.Step 2 - Cut off the end pieces of rope off the top of the tassels.Step 3 - Attach the earrings by opening the hook with your pliers and attaching it to the top of the tassel where the rope was cut.Step 4 - If the earrings hang too low for you, you can cut them shorter as we did!

Hot In The Hive: The "Small and Nimble" Kin Communication Device

One, search contacts. Two, find Courtney. Three, alongside her phone number, see her Twitter, Facebook and Myspace updates with the slide of a finger. This awesome little phone is the way to next level social networking- and probably your new best friend. KIN is like an on the go PC that goes one step further in enabling you to update any social network with text, photo, sound and video in a cute, compact, and graphically appealing touchscreen phone. It's not just your contacts either- view a constant flow of updates from your favorite band via their web site, or even your favorite news sites. It's like the newsfeed for your everything! Just like any other mobile internet connection, when you're not getting updates, feel free to surf the web on the phone's easy, navigable touchscreen. The KIN One is a wee pocket sized phone with a full slide-out keypad, its big brother, KIN Two, has the same slide out keyboard but with a wider screen, more memory, and HD video compatibility. Probably the best part: when you purchase your KIN, you're given your own online studio on which you're able to access all your text messages, contacts, videos and images without the actual phone -- So, losers like me who are in constant search of where they last left their phone have not only a back-up, but an interactive server of all things that are important to you. Check out social networking's next of kin by Verizon Wireless, and stay in touch like never before!