Gap.com: babyGap: Newborn: Cable knit overalls: One-Pieces & Dresses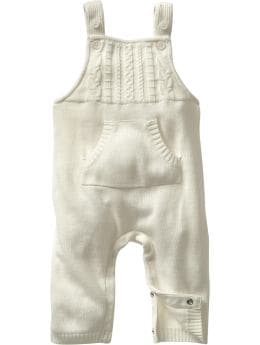 Soft jersey cotton. * 2x2 ribbed adjustable straps. * Kanga pocket. * Inseam with hidden snaps. * 100% Cotton. Machine wash. imported.
myriah
discovered 70 months ago
Related Blogs
Like it or not, the cut out outfits are here to stay! Here are 3 pieces we're all cut out for!

New Year's Eve Dresses: 4 Ways To Rock

Hear that? It's the sound of the clock counting down. What are you going to wear??? We've listed 4 cute dresses to start you off!