French Flare - Hot Finds - Trends - In Style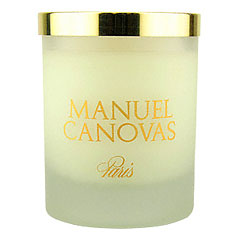 THE FIND Manuel Canovas Jardin de Lantana candle THE PRICE $60 BUY ONLINE beautyhabit.com WHY YOU WANT IT Internationally renowned for his exquisite taste in design, French interior decorator Manuel Canovas created these fragrant candles to infuse the home with simple elegance. Jardin de Lantana's mix of verbena, blackcurrant, mint and coconut create a fresh scent that is distinct but not overwhelming
amycroley
discovered 58 months ago
Related Blogs
Gift Guide Pick: Jo Malone Candles

Every walk into a great smelling space and have it change your mood entirely?? Enter Jo Malone candles!

Label Love: IRO Spring 2010 Has Chic Essentials Done Right

by Anna Yu

If you can imagine model Erin Wasson going on a military tour in the Middle East and then stopping in Paris on her way back, you might get an idea of what IRO's Spring 2010 collection is like. Launched in 2004 by French brothers Laurent and Arik Britton, their initial concept was to establish a simple yet bold pieces that could easily transition from day to night. IRO is just one of those lines that can only be described as instantly, effortlessly chic. And I really don't mean that in that overused cliched way. Come on, just look at the clothes! Whether it's the distressed denim shorts or leather motorcycle jacket, all the essential basics are there and done totally right. The collection revolves around mostly separates so mixing and matching is easy. After amassing a cult following, IRO is now easier to find in the US and online. I haven't seen the spring collection in stores or online yet, but Shopbop has a great selection of their Fall 2009 line right now. Take a look at my slideshow for a look at their upcoming collection.