Free People Clothing Boutique > Hot Tropics Slouch Tote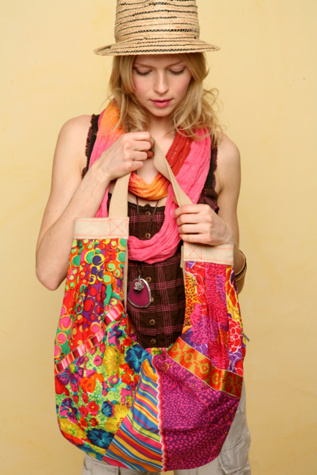 frangines
discovered 106 months ago
Links
Related Blogs
Street Style - Great Chunky Sweaters for Fall

Nobody loves a layer more than us - and there's no more integral part to the lovely layer than that of the chunky sweater! Calling all cable knit! This fall is all rich colors and creams with a feel that gets an A for effortless.To discover this season's must have sweaters we consulted some of our favorite bloggers! What made the cut? Click below to see how to best stay warm and wonderful!

Bag of the Week - Soft Slouchy Crescent Bag

by Susan Yara

Having a super-duper soft, slouchy leather purse is kind of like having a cuddly teddy bear or your favorite blanket as a child. You can love it, comfort yourself with it, and it has to go everywhere you go because, well ... it's your binkie. There's no denying the warm feeling you get inside knowing it will always be by your side. So if you're in the market for a friend, then we recommend this supple blue baby available at NeedSupply.com. The creamy color of the leather looks just as soft as it actually is, and the best part? You won't even spend $50 for it!So go ahead, indulge yourself. Where to Buy - NeedSupply.comPrice - $42.00Who Found It - SusanY was the first to add the 'Soft Slouchy Crescent Bag' to the Hive.