Comet Rock Sterling Ring Solid Silver Unique Uncut by NingSterling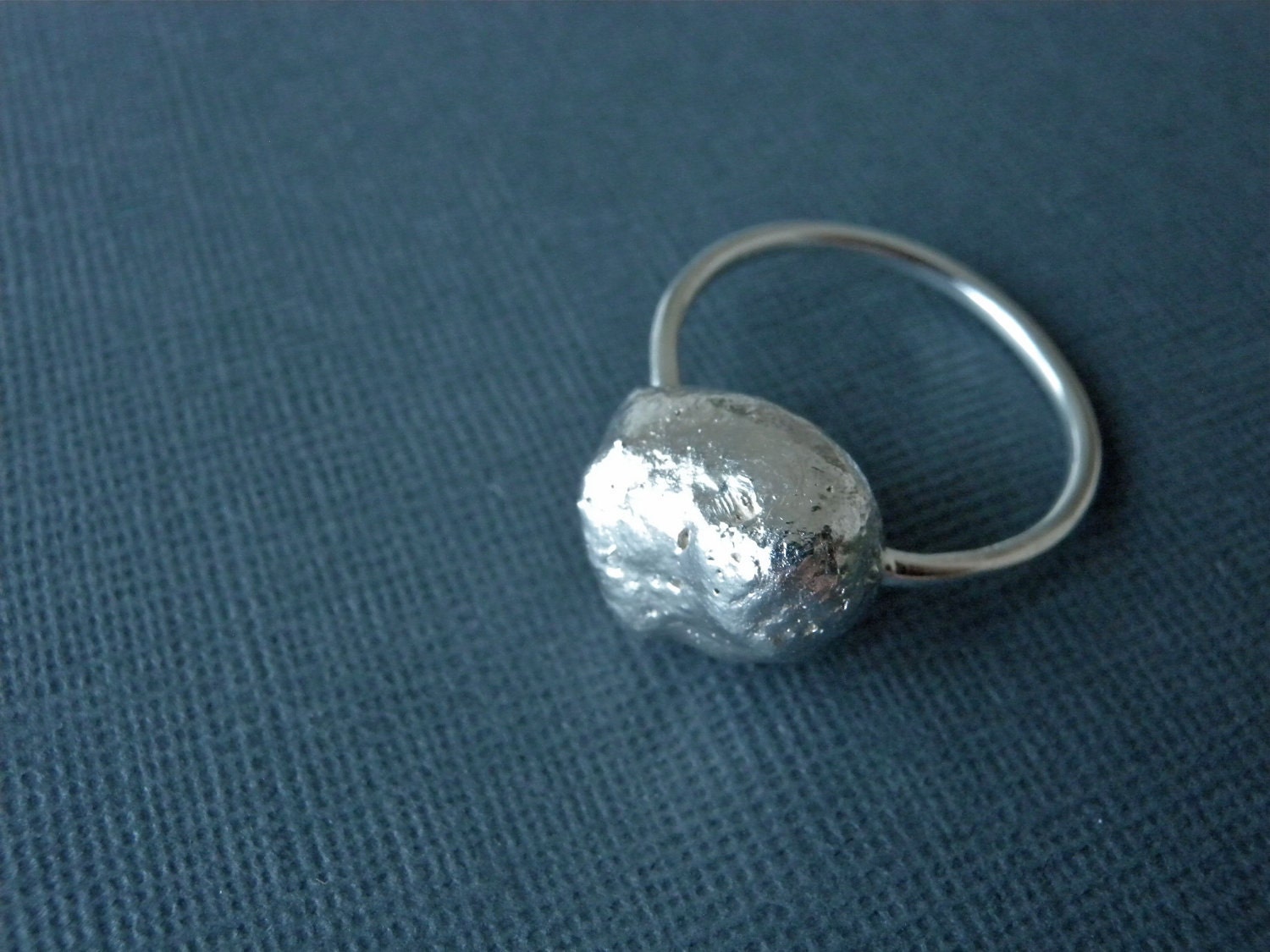 Unique Comet Rock Silver Ring. This unique ring is made of SOLID sterling silver. Each piece is unique and no copy. The rock surface looks so
audreytolove
discovered 17 months ago
Related Blogs
Daily Obsesh - A "Diamond" Ring

Going to the chapel and we're gonna get. ... Whoa! Wait! Married??? Well, depending on who's reading this, it might be too soon or not soon enough. Either way, if you are certain there's no ring to bring some bling to your near future, then I've got just the thing to bring a smile to your face! And you don't even need a man to buy it for you!Fred Flare has created the very cool diamond life ring. Yes, I said life, not wife!This little 'jewel' is a graphic interpretation of the precious stone in metal outline form and is the perfect way to bring some 'bling' to your life without breaking, or robbing, the bank. In a lightweight silver base metal, it will add a little sparkle to all your favorite outfits. Give a dash of glam to your casual jeans and looks, and a modern twist to fancier cocktail dresses. The bold graphic design mixed with the matte silver metal gives the ring a tough girl edginess to it, but maintains a chic look in it's simplicity. Fun or fancy, this ring is totally feminine and sure to grab the attention of all your girlfriends, single or married!So, whether the single life is a blessing or a curse, or whether you're counting down the days until your beau pops the question. ... In the meantime, treat yourself and buy the diamond life ring! It's certain to bring you a bit of glimmer and a big smile. Where To Buy - Fred FlarePrice - $12Who - MeliMeli is the first to add the 'Diamond Life Ring' to the Hive.

by Lisa Topiol

I'm usually not a huge fan of rings. Can't really say why, but it takes a lot for me to stick one on my fingers. For me, they have to be unique and super fun in order to want to buy them. The cooler a ring looks, the more likely I will begin to obsess over obtaining it. I'm having one of those moments right now with Dannijo's silver plated ring. It's got attitude, it's architectural, it's also silver! The great thing about a piece of jewelry like this is it's so versatile. Because of the design and the color you can pretty much match this ring with every outfit! Use it to dress up a simple and basic look, or help add a more edgy vibe to a dressier affair. This ring really does add industrial edge to whatever you plan on wearing. I think i'm in lust.