Circle and Pearl Necklace Hammered Circle in gold by smilesophie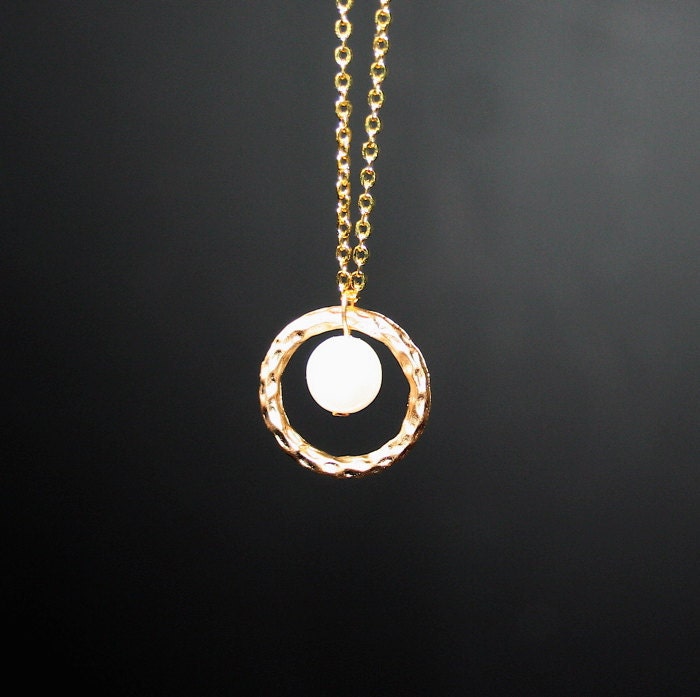 This necklace features a white Swarovski pearl dangles within a hammered golden circle. The circle hangs from a delicate 16k gold plated chain. Circle is 18mm (0.7'') in diameter, Necklace is 17'' long with gold plated lobster clasp. Length of chain may be adjusted upon request.
sophiesmile
discovered 13 months ago
Related Blogs
Many people shy away from metallics during the daytime and save the glitters for the evening. However, it is never too early to add a little bit of dazzle to your daily outfit. That is exactly why we love this white jacket with gold lining on the sleeve that is featured in the Girl's Life magazine. Simple and chic white fitted jacket is accented with sparkling metallic gold on the sleeve, making this jacket more attractive. Match it with simple or soft colored bottom to complement the bright top, or go all out with stylish prints or little bit more sparkle.

Shoe of the Week: The J. Crew Loafer

Beyond obsessed with these modern takes on a classic! In electric poppy or gorgeous 24 karat these loafers are timeless! Click below to see them in all their patent glory!