Birds Setting in Tree Necklace by smilesophie on Etsy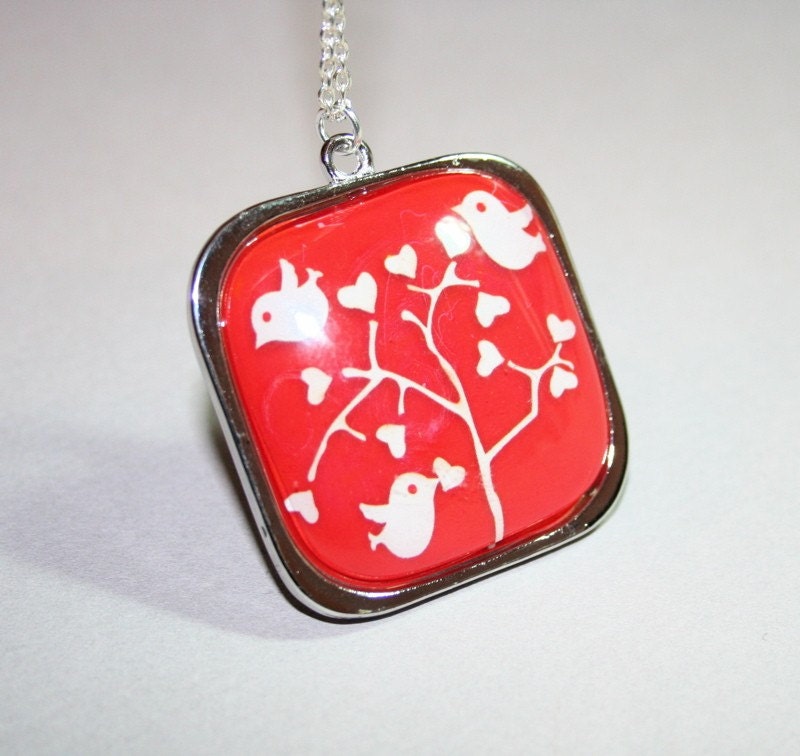 This unique necklace is made with a lovely pendant. The pendant contains a red background with a very graphic retro image of 3 birds, sitting in a tree with heart-shaped leaves, in white. Covered by a clear "bubble" dome. Pendant hung from a delicate sterling silver plated chain. Pendant measures approximately 45mm x 45mm. Necklace is 20'' long with silver plated lobster clasp. Length of chain may be adjusted upon request.
sophiesmile
discovered 67 months ago
Related Blogs
Shoe of the Week: The J. Crew Loafer

Beyond obsessed with these modern takes on a classic! In electric poppy or gorgeous 24 karat these loafers are timeless! Click below to see them in all their patent glory!

This month continues to surprise all of us here at stylehive, with more and more gift discoveries. Check out what made the holiday hive below!