Beauty Picks - VERA WANG PRINCESS SPARKLING CRÈME PARFUM : People.com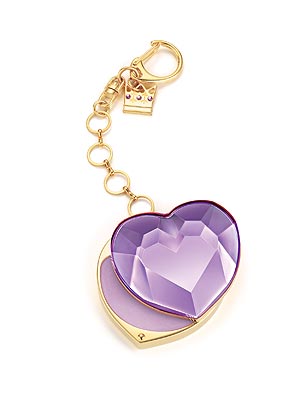 VERA WANG PRINCESS SPARKLING CRÈME PARFUM Indulge your inner princess with Vera Wang's floral fragrance in solid form. The pretty pink jewel is a glam addition to your perfume collection, and slides open to reveal the water lily, lady apple and apricot scent.
artiststundra
discovered 58 months ago
Related Blogs
Get Beautiful Summer Skin From Head to Toe

Head into the final days of summer with the right products that will keep skin looking and feeling healthy. SPF does the trick when it comes to sun protection, but in order to maintain that luminous glow it is important to incorporate additional skincare treatments into your daily routine. Take your pick from this selection of Sephora products that encourage beautiful skin all season long.

Daily Obsesh - Jemma Kidd Mini Liners

They say the eyes are they window to the soul and there is so much you can tell someone from just a look. If that's true, then let's accentuate them and make our peepers pop with these Mini Liners from Jemma Kidd!We love the colored eyeliner trend (Tip - Try lining your bottom lid for an intense and unique look!). This Jemma Kidd liner set is perfect and comes with four different color eyeliners - black, brown, green, and blue. This lets you customize how much intensity you want each time; and since they're all miniature, you can take them with you everywhere and decide as you go! Now turn up that "smize" ... the world is watching. Where to Buy - ASOSPrice - $22.41Who Found It - Brittani was the first to add the Jemma Kidd Mini Liners to the Hive.