A Kinky Black Body Suit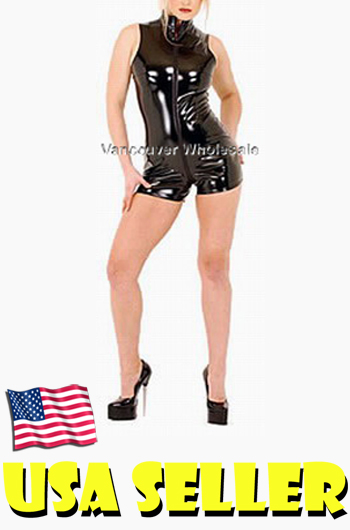 Take their breath away with our sleeveless black body suit. A perfect look for naughty occasions. A skintight fit will hug against your body, while the black shiny look expresses a dominance all over. Of course, a rear bottom opening will excite his imagination. Breath taking and worth every penny. Front zippers allows for easy access & fit. Similar outfits retail for $200 or more. Now you can own it for less
ljopio
discovered 45 months ago
Related Blogs
Daily Obsesh - Yes To Carrots Body Moisturizer

And you thought carrots were just for your salad? Well, not anymore! Not only are these radical root veggies great for your eyes, but also for your skin and hair! Yes To is a consumer-inspired line of hair and skin products that combines high-quality organic fruits and vegetables with a special mineral elixir derived from the Dead Sea to nourish and hydrate naturally.Yes To Carrots Body Moisturizer is like a smoothie for your skin. Made with organic carrot juice, organic pumpkin, organic sweet potato and organic melon, your skin will find it simply delicious! This luscious lotion will both nourish and hydrate the skin. Not only that, key Ingredients Organic Carrot and Pumpkin are potent anti-oxidants that purify and revitalise the skin.In a word ... Yum!Where to Buy - AsosPrice - $14.14Who - Melimeli was the first to add the Yes To Carrots Body Moisturizer to the Hive.

Daily Obsesh - Gold Foil Bikini

Go for gold these last few weeks of summer with Asos' gold foil animal bikini. The shimmering suit features low cut, sexy hipster bottoms offering the perfect amount of coverage and a twisted bandeau top that can be worn with or without a strap. A subtle snakeskin print combined with the metallic material gives it such an exotic feel! Pair it with turquoise beads for the ultimate beach glam get up!It really is hard to believe that Fall is just around the corner, so make a shining statement with this little stunner during your final days of summer ... then be sure to pack it with you when you escape the winter for an equally exotic destination!Where to Buy - AsosPrice - $53.44Who - Melimeli was the first to add the gold foil bikini to the Hive.