Free People Clothing Boutique > Plaid Tights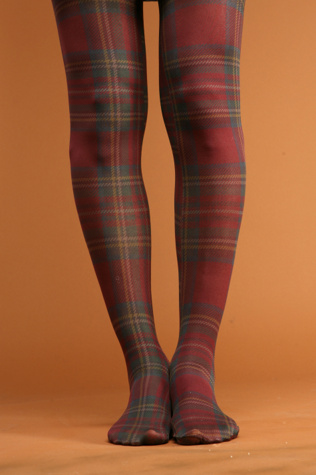 Opaque plaid printed tights with elastic band at the top. * 90% Nylon, 10% Lycra * Made in the USA Sizing Info: One size fits 90-165 lbs, 5"-5"9.
derniercri
discovered 67 months ago
Related Blogs
Daily Obsesh: Colors and Metallics

Plain figure-hugging mini skirt is probably one of the favorite classic wears. It can be coordinated in different styles to make you classy, sexy, or cute. Our favorite pick is this Ruba Skirt from BCBGMAXAZRIA with a little bit of added spice and fun. The mix of bright and cheerful color bands and metallic stripes create a unique trendy look and make this skirt glow. Classy fit in a contemporary design helps to style a traditional yet creative look. On-seam hip pockets even adds functionality to this lovely skirt.

The sun is coming out and we are getting excited to get out difference versions of sunglasses we own. Going on a sunglasses hunt is always fun as there are so many different shapes, colors, and sizes. Our favorite pick today is this Silver Metal Frame Sunglasses from Quay Eyewear. Circular lens frame is finished off by the angular corner giving it a retro and chic cat-eye look. With the reflective metallic coated slim lenses that go across the circular frame, this sunglasses is looking cool and vintage inspired. Perfectly put together with lightweight metal frames and adjustable silicone nose pads for added comfort.