3d Art Hand Painted Rock OOAK Unique Home Office by IshiGallery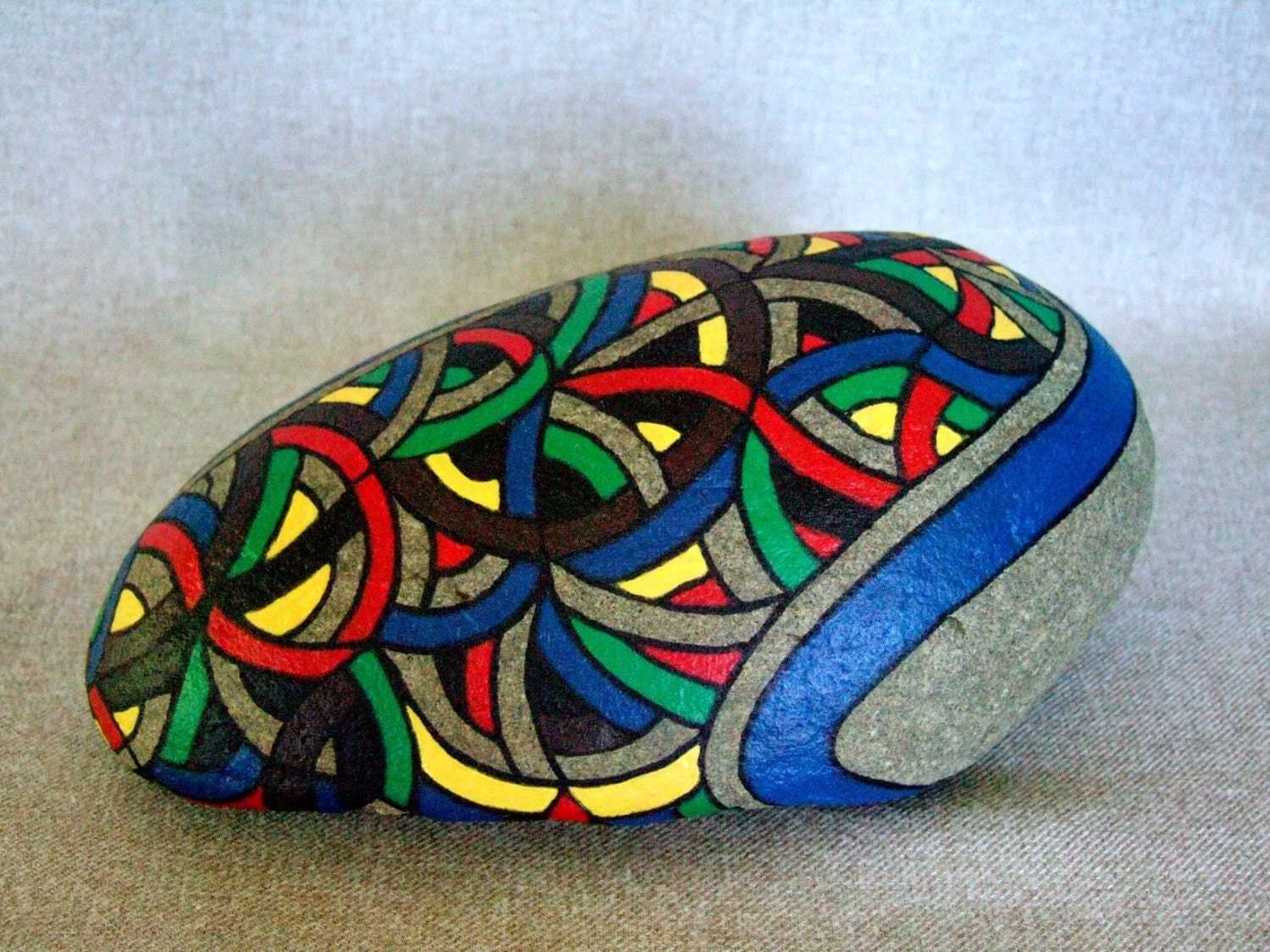 3d Art, Hand Painted Rock, OOAK, Unique, Home, Office, Conversation Piece, Collectible. Ishi Stone #10, of the Streamers series. It has the natural stone background, forming some of the "streamers", with the remainder of the streamers colored blue, yelow, red, green, and brown. There is a satin finish, blue band. The Stone is signed, numbered, and dated by me, artist Delores Malcomson. Come see more of my art, at: http://www.etsy.com/shop/IshiGallery
Ishidee
discovered 60 months ago
Related Blogs
Magimix Vision Toaster - Perfect Toast Every Time

by Ida Hsiang

Imagine your breakfast with a perfectly toasted bagel, a little strawberry cream cheese and a cold glass of orange juice. Nothing toasts like a Magimix by Robot-Coupe Vision Toaster. Made from durable stainless steel, this toaster is unlike any other. It features glass viewing windows that allow you to watch the toasting process and achieve toasting perfection. Four quartz heating elements, four preprogrammed heat settings and extra wide slots make toasting all different types of bread effortless. The bagel setting toasts just one side, as a bagel should be toasted. Other settings include toast, reheat and defrost. Choose a setting or simply push the stop button when your toast is browned just the way you like it. Built to last for 30,000 uses, you'll never have to purchase another toaster again. The Magimix by Robot-Coupe Vision Toaster is available at Williams-Sonoma and retails for around $250.

Recession Chic - The Perfect Colorful Tee For $25 Or Less!

by Ida Hsiang

While we love wearing our maxi dresses and flowy sheer tops this summer season, one thing that will always be in style is the classic tee. Even our favorite basic top has gotten a makeover in the past few years and style details like longer hems, draping and generous necklines have made this tried and true style more flattering than ever! A white or grey tee a little too boring for your punchy summer wardrobe? Opt for a summer-trend ready tee in a bright color! And you don't have to spend much, either! Check out our picks of fave colorful tees that can hold their own against any maxi-dress, and all for $25 or less!