18TH AMENDMENT - Wide Leg Jeans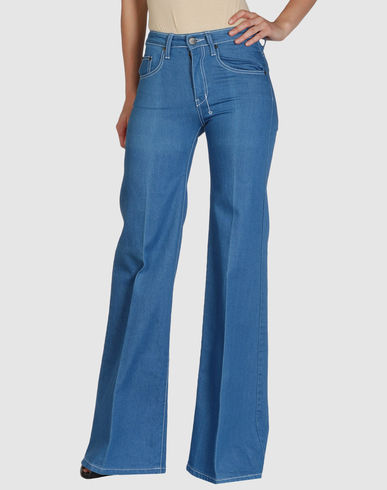 Composition: 98% Cotton, 2% Elastane Measurements: Width at end: 12.9 Inches Details: denim cotton, stretch, flare & wide-leg, normal waisted, dark wash, button, zip fly closure, five pockets, small studs, stitched trimmed, logo details
idabone
discovered 74 months ago
Related Blogs
Have you been seeing spots these days? This popular print is making fashion waves on the runway and the streets during Fashion Week. We're embracing this cheerful print and showing you how to spot it yourself. Take a break from your floral dresses and Parisian stripes. This Fall you'll have a new pattern in your closet to boast about.What you'll need:Pair of solid color trousers.Fabric paint.1 inch round sponge brush.(if you don't have a round stamp you can make your own by cutting out a small round piece of cardboard.) Step 1 - Dab your brush in paint so that's it coats the bottom.Step 2 - Lay your pants flat on a hard surface.Step 3 - Holding your brush vertically apply your paint spots in the pattern you desire.Step 4 - Repeat until your pants are covered in spots!

Daily Obsesh - Minnie Pant in Seersucker

by Susan Yara

So why the heck do they call the material of these pants seersucker? Have you ever wondered that? Like, do they suck away your thighs and make you look thinner? Or does that just make you a sucker? Well, it turns out that's not the answer, so don't worry. Seersucker is just a thin material with crinkles and stripes that happens to be great to wear during the summer. The origin of the word has a lot of history behind it too, but that is a whole other post. All we're saying is--we like these pants and we're sure they're going to look darn cute on you. Where to Buy - J.Crew.comPrice - $88.00Who Found It - SusanY was the first to add the 'Mini Pant' to the Hive.